ZOLIO WOMEN'S COMPETITION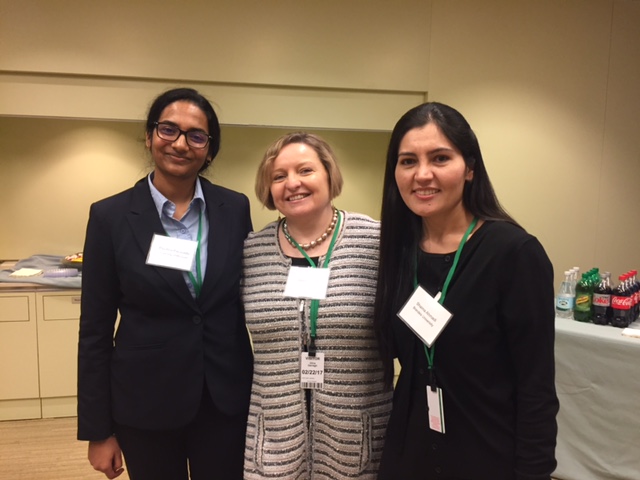 Zolio Women's Competition Meet and Greet event in Boston, February 22, 2017 [L-R] Pavithra Paravatsu, Competition Winner; Olive Darragh, Zolio President and founder; Shaima Ahmadi, Competition Creativity Winner/Performance Mention.
The Zolio Women's Investment Competition was created as a vehicle for women of all skill levels in investing and finance to try managing money and learn about the stock market in a risk-free way.  The Zolio Women's Competition awarded over $10,000 in cash and prizes based not only on portfolio performance, but also strength of trading plans, creativity, and level of engagement and resilience of the participants.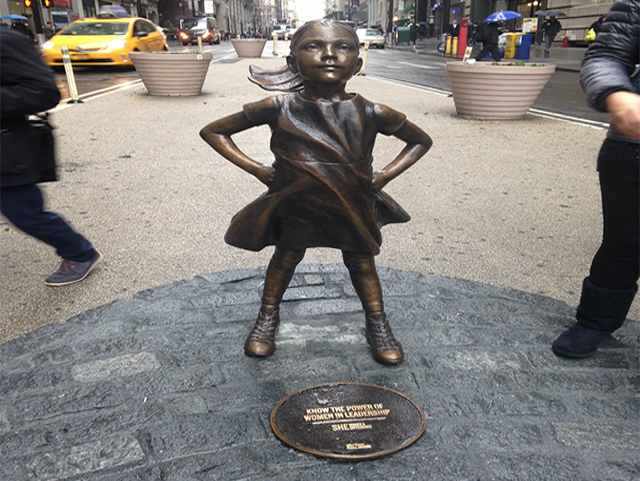 State Street Advisors has installed a statue of a girl in front of the Wall Street bull in downtown Manhattan and has asked over 3,500 companies to take steps to increase the number of women on their boards. [PHOTO:  Rachael Levy]
From Business Insider:  State Street Global Advisors, the world's third-largest asset manager, installed a bronze statue of a defiant girl in front of Wall Street's iconic charging bull statue as part of its new campaign to pressure companies to add more women to their boards. State Street has cited gender diversity as a way to improve company performance and increase shareholder value.
We've seen stocks fall about 1% in the last few days, and pundits are already looking to point the blame. Some say geopolitical tensions are fueling the fire, with a recent major attack on ISIS in Afghanistan being the culprit. Others are saying the Syria strike is...
read more
Zolio is an online trading and educational experience that offers unique benefits to its members.
If you're already a Zolio member, click below to access the ZolioTrader platform